Special Olympic Macedonia with support of the Football Federation of Macedonia has started the activities of the European Football Week, an initiative dating from 2000 and that is supported by 50 countries in Europe.
This event hosted 120 athletes from 4 divisions that train football as part of the regular activities of Special Olympics Macedonia
The event was opened by Ana Zafirova, Member of the Board of Special Olympics Macedonia. The Manager of the Macedonian Football Teams, the football legend Sasha Ciric greeted the athlets on behalf of the Football Federation of Macedonia.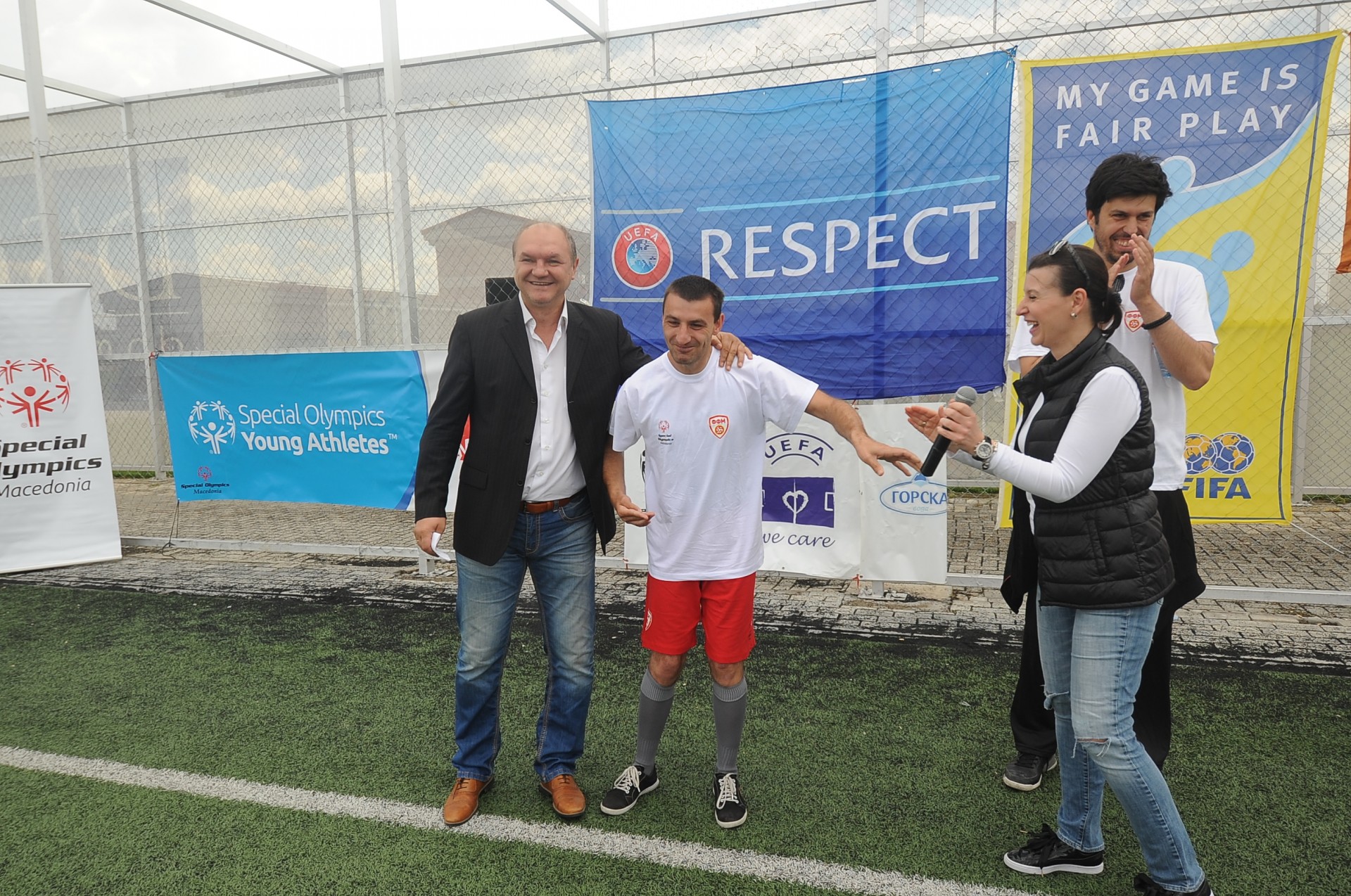 I am very happy to see all of you in the House of Football. It's a great honor to welcome you here at the training center and to open our doors on behalf of the Football Federation of Macedonia to mark the opening of the European Week of Football. 
The game of football is a game for all, it's a game that promotes the values of fair play and respect in its principles of inclusion.
We would like to use this opportunity to share with you the joy and pride that UEFA Super Cup, one of the three biggest European Club Competitions that will be played in Skopje this year.
The UEFA Super Cup Trophy is in Skopje as an announcement of the magic to come in our city on 8th of August. We are happy that we can give you a lasting memory through the photos you can take with the big European Trophy.
Let us unite in the joy that football brings!
Enjoy the games today, to me you are all winners! - said Sasha Ciric.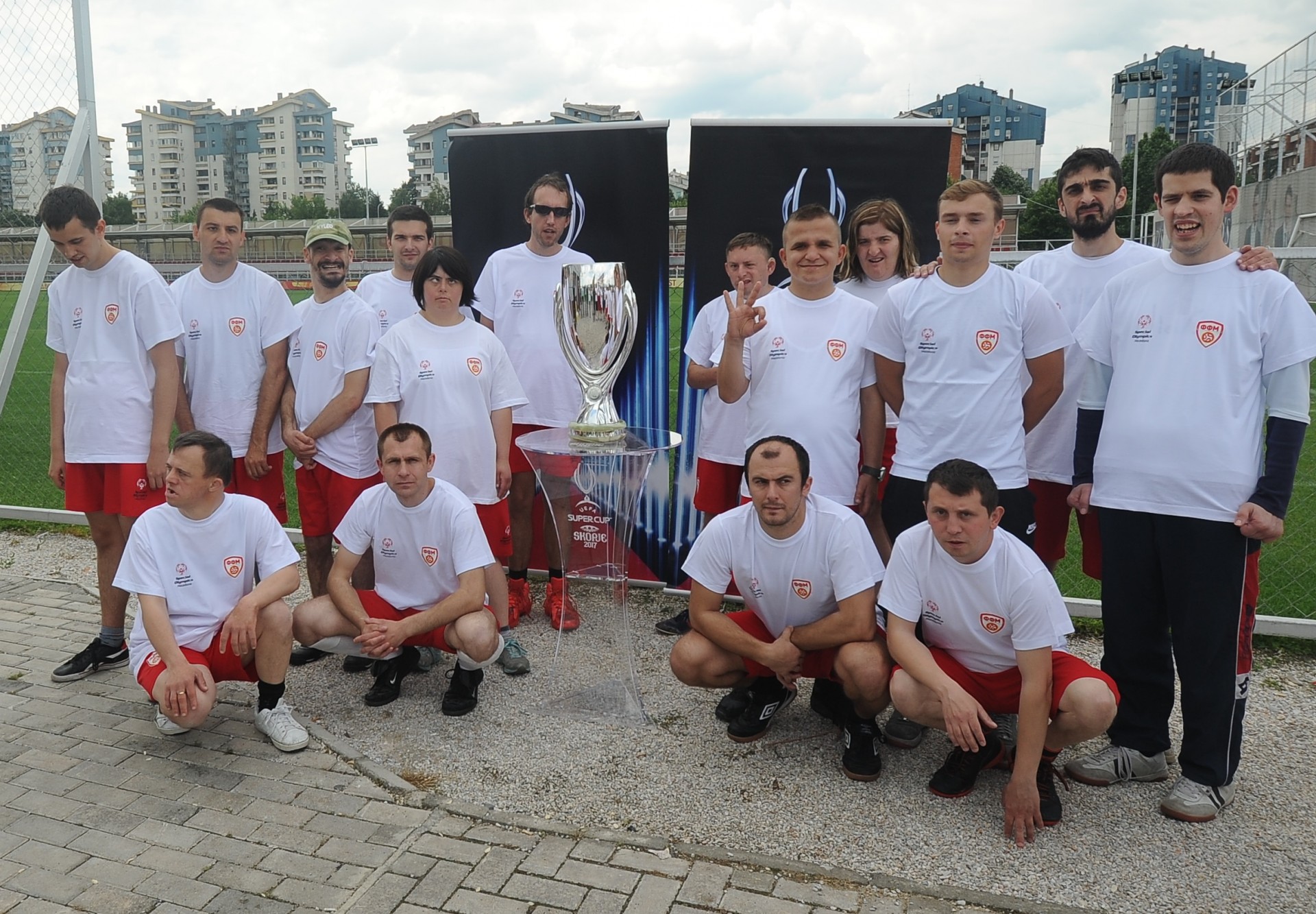 The official part of the event was announced by the Captain of the Special Olimpics Macedonia football team, Gjoko Surlovski with their official pledge.