The Safety and Security Commission at the FFM held a working meeting with the First MFL and Second MFL clubs
Published on 08 Август, 2022 in News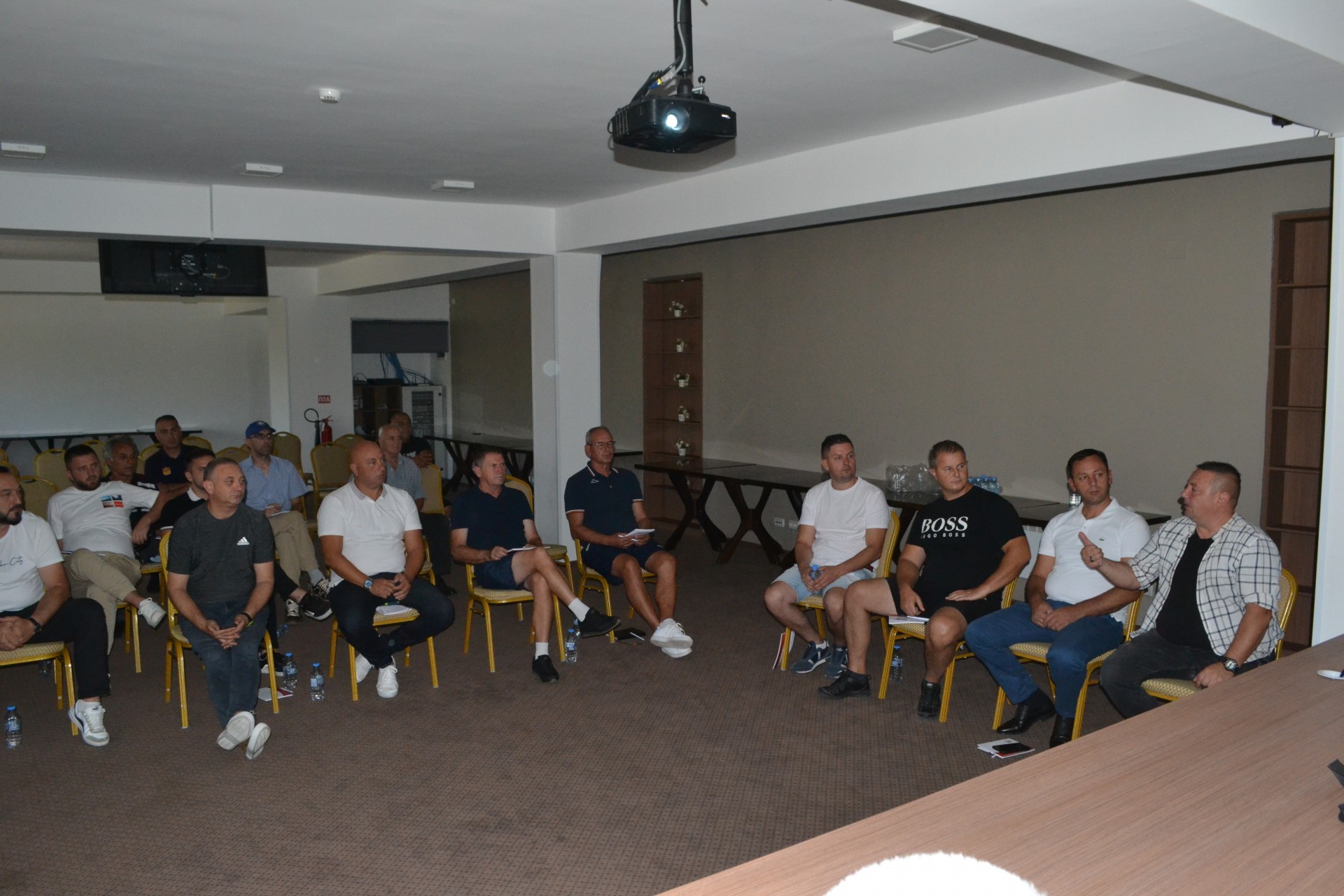 The Safety and Security Commission and the Integrity and Security Department at the FFM held a working meeting with the Commissioners and Deputy Commissioners for Safety and Security of the PMFL and VMFL football clubs in the period from August 4 to 6 at the Gardenia Hotel in Veles.
 At the seminar, in addition to the elaboration of the "LAW FOR PREVENTING VIOLENCE AND MISCONDUCT IN SPORTS COMPETITIONS" and the "Safety and Security Regulations", a presentation was held on the topic "Protection of integrity and fight against match-fixing". ,,.
After the seminar, all present commissioners and deputy security commissioners were tested in writing.