Tauljan Sulejmanov won't be travelling to China
Published on 11 Јуни, 2014 in News, News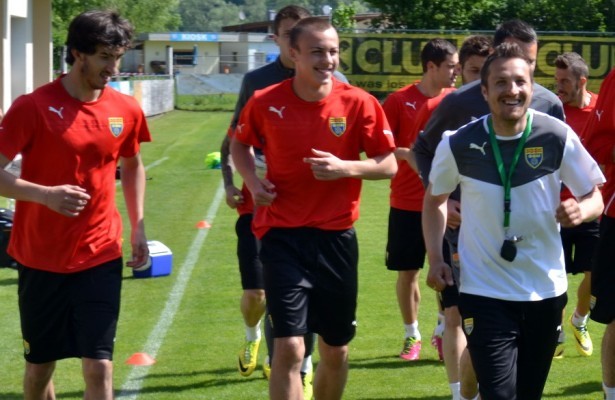 In consultation with the medical team the national coach Bosko Gjurovski decided to release the talented midfielder Tauljan Sulejmanov from his obligations towards the national team for the upcoming friendlies in China.
The young football player of FC Rabotnivcki has played a lot of matches in the past few months, both for his club and for the youth national teams, so the coaching staff of the A national team decided that it is in the best interest of the team to protect this young player of the additional physical pressure. Tauljan Sulejmanov had his debut for the A national team of Macedonia at the friendly match against Cameroon in Austria, and at the age of 17 he became the youngest A national team player in the history of Macedonian football.

The Macedonian A national team, composed of players from the domestic championship, will play the first friendly in China on 18 June in Shenyang, while the second game will be played in 22 June in Jinan.