The young national team of Macedonia under 19 lost 2:1 against the corresponding representation of Serbia within the first round of the mini qualifying tournament (first round) for placement in the elite qualifying phase for the European Championship that will be held in Malta 2023.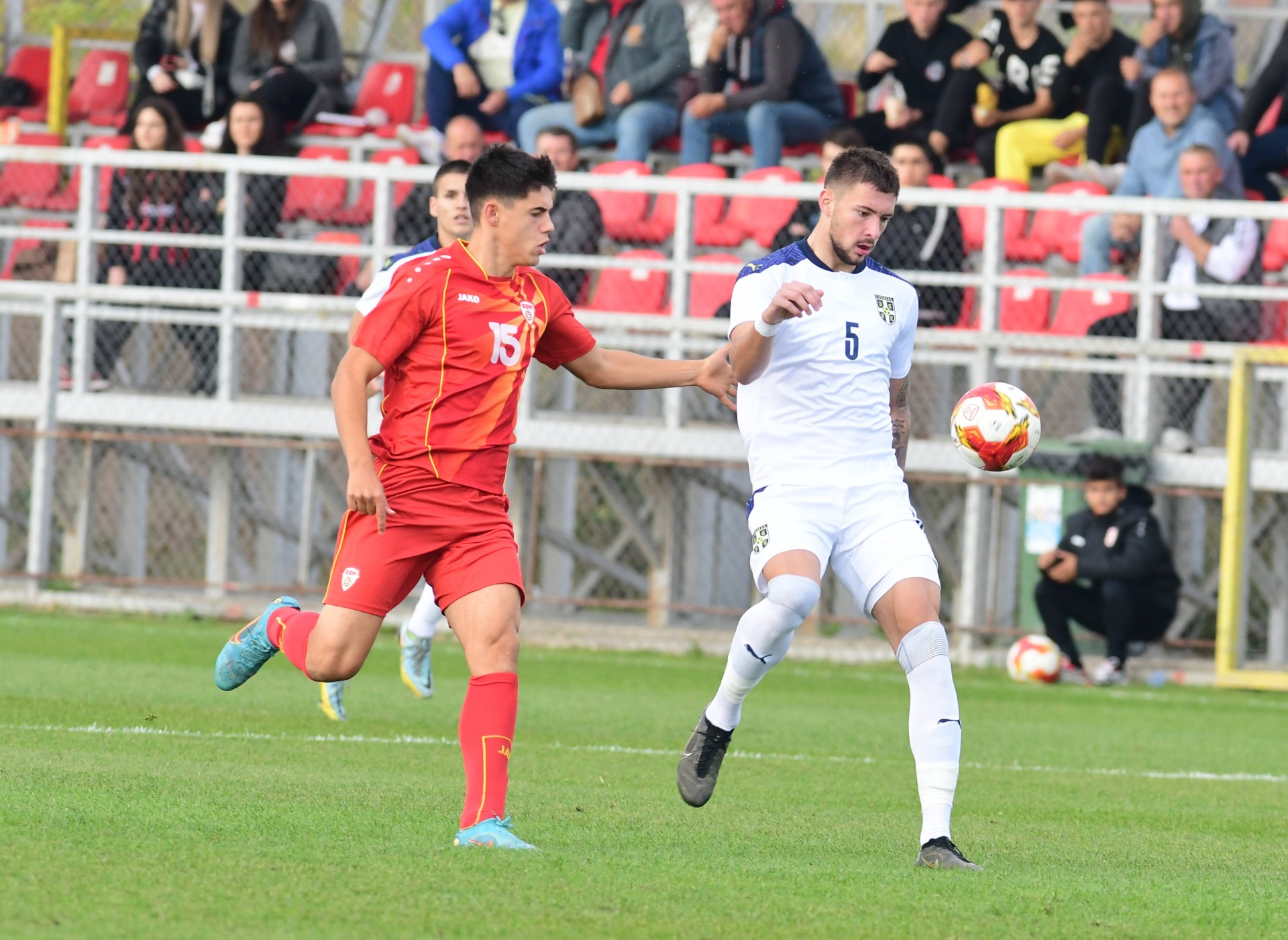 The striker Marko Lazetić was the double scorer of today's match at the "Petar Milosevski" training center. The striker of the Serbian national team scored the first goal of the match in the 35th minute from a penalty kick. In the 80th minute, he scored to increase Serbia's advantage to 2:0. .
The only goal for Macedonia was scored by Zenku in the 86th minute of the match.
Nejat Shabani's team played a good match against a strong opponent, they may regret several good missed opportunities.
In the 43rd minute, the Macedonian national team had a goal scored by Dashmir Elezi disallowed due to an illegal offside situation.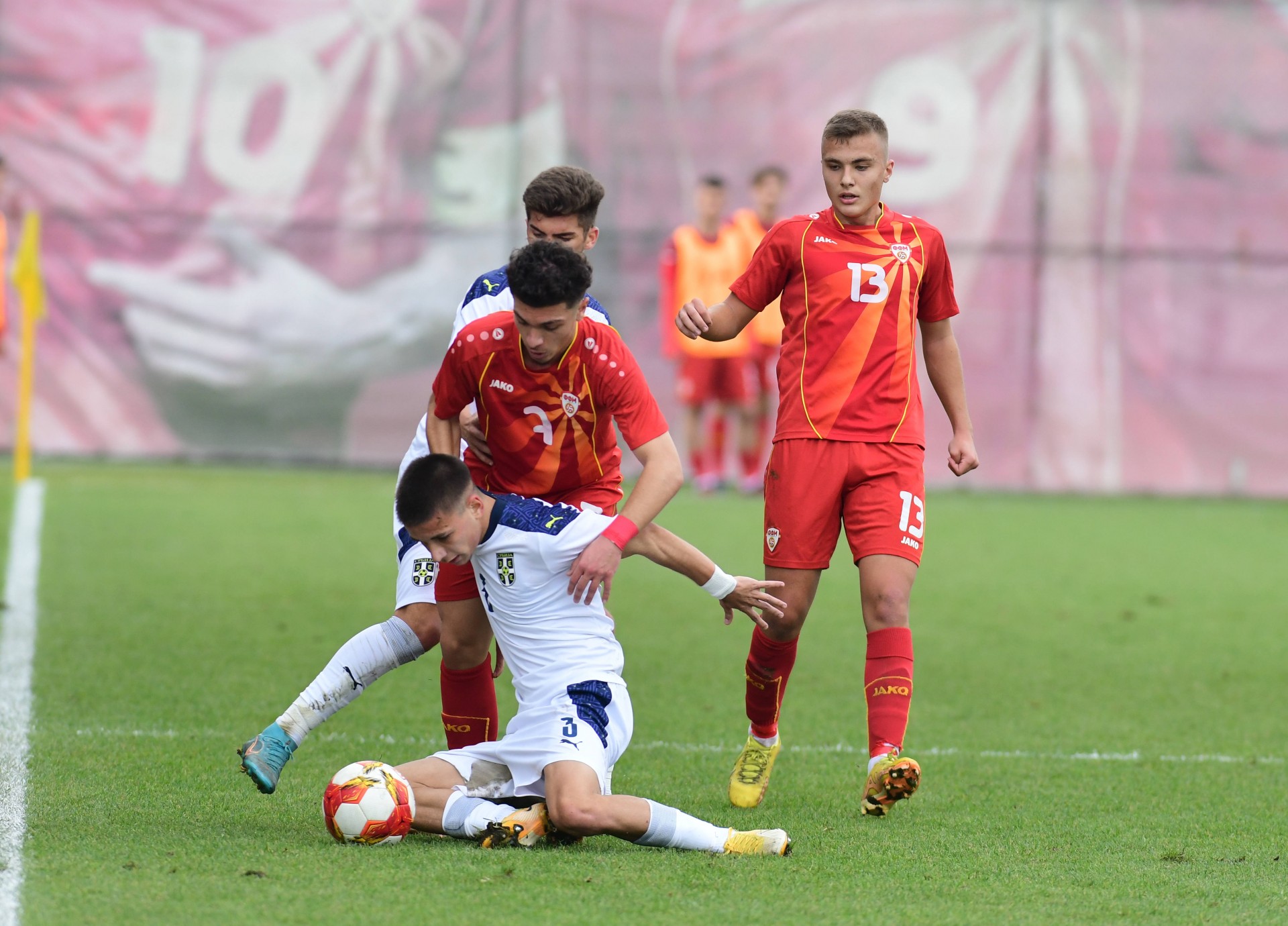 Mini qualifying tournament in Skopje, national teams up to 19 years old;
Group 10;
Macedonia - Serbia 0:1 (1:2);
Macedonia: Tasev, Serafimov, Osmani, Mladenovski, Pavlevski, Trajkov, Murati, Elezi, Angelov, Tashov, Chilafi;
Head coach: Nejat Shabani;