The Macedonian A national team played a draw, 1:1 in the friendly match against Finland at the "Todor Proeski" National Arena. Our representation played an excellent match, we created chances, but the realization was not at the desired level again. The Finns took the lead at the end of the half through Antman, Bardi equalized from a penalty in the second half.
At the beginning, Macedonia created the first threat through Nestorovski in the 15th minute. The Udinese striker scored from the penalty spot, and goalkeeper Joronen made an excellent save. On the opposite side, the Finns also had a chance. Suhonen shot from 20 meters, but only into the post from Stole Dimitrievski's goal.
Macedonia took the initiative again, the attacks were dangerous, and the Finns were forced to defend themselves. Finland was dangerous from counter attacks and after such a situation Lod had a good opportunity which he did not take.
The result was opened in the 37th minute, after a mistake by Stefan Spirovski. The midfielder gave a bad ball that the Finns intercepted and created a counter in three moves. Pohjanpalo lost Oliver Antnam through the defense who came out alone in front of Dimitrievski's goal and put it into the net for 0-1. By the end of the half, real domination by Macedonia followed. Elmas was in the best mood, while Nestorovski had another chance that was saved by the goalkeeper, and there were several dangerous crosses that the visitors tamed.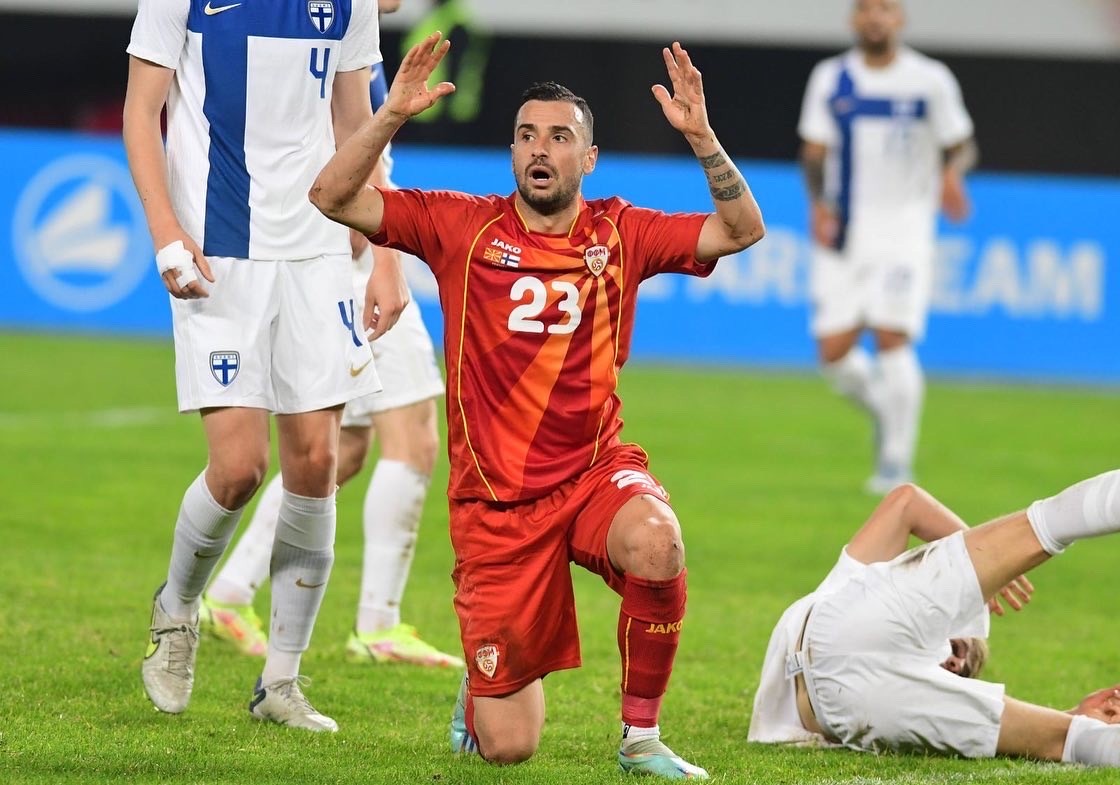 In the second half, Ennis Bardi had the first two threats from a free kick and a cross, but Joronen saved. The Finns threatened only from counterattacks, and in such situations they had two defenders, one of which was saved by Dimitrievski, and the second ended up near the goal. It was the 75th minute when Alioski broke through on the right side and entered the penalty area and forced a penalty. Ennis Bardi was sure from 11 meters, who equalized at 1-1 before the end. Shortly after the scored goal, Macedonia had another chance through Alioski.