Macedonia futsal team defeated 5:3 by France U23
Published on 13 Април, 2022 in News, Futsal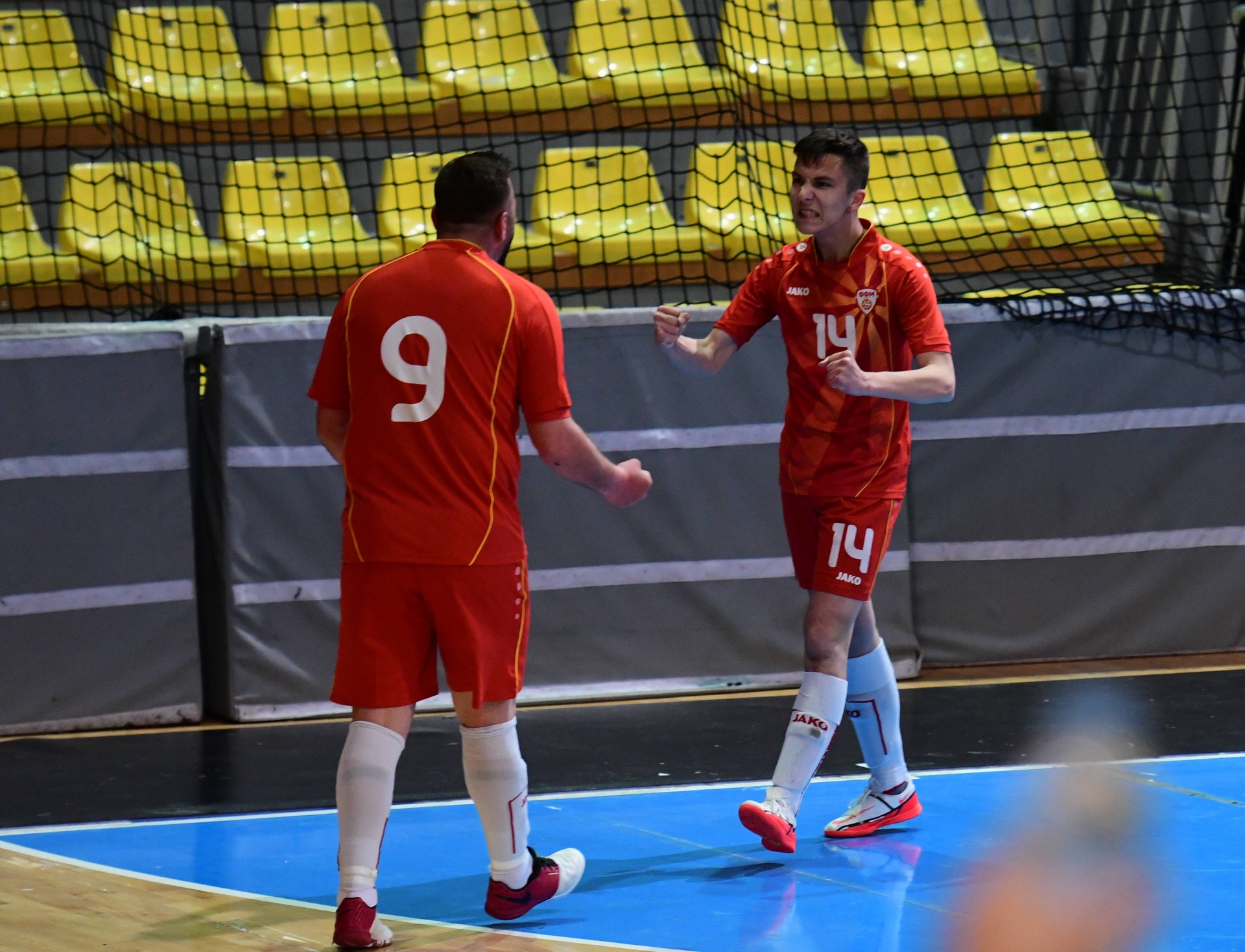 The Macedonian futsal team was defeated 5: 3 by the representation of France under 23 in the first control match played between these two teams.
Our players played an open match, in which we saw many opportunities and 8 goals scored.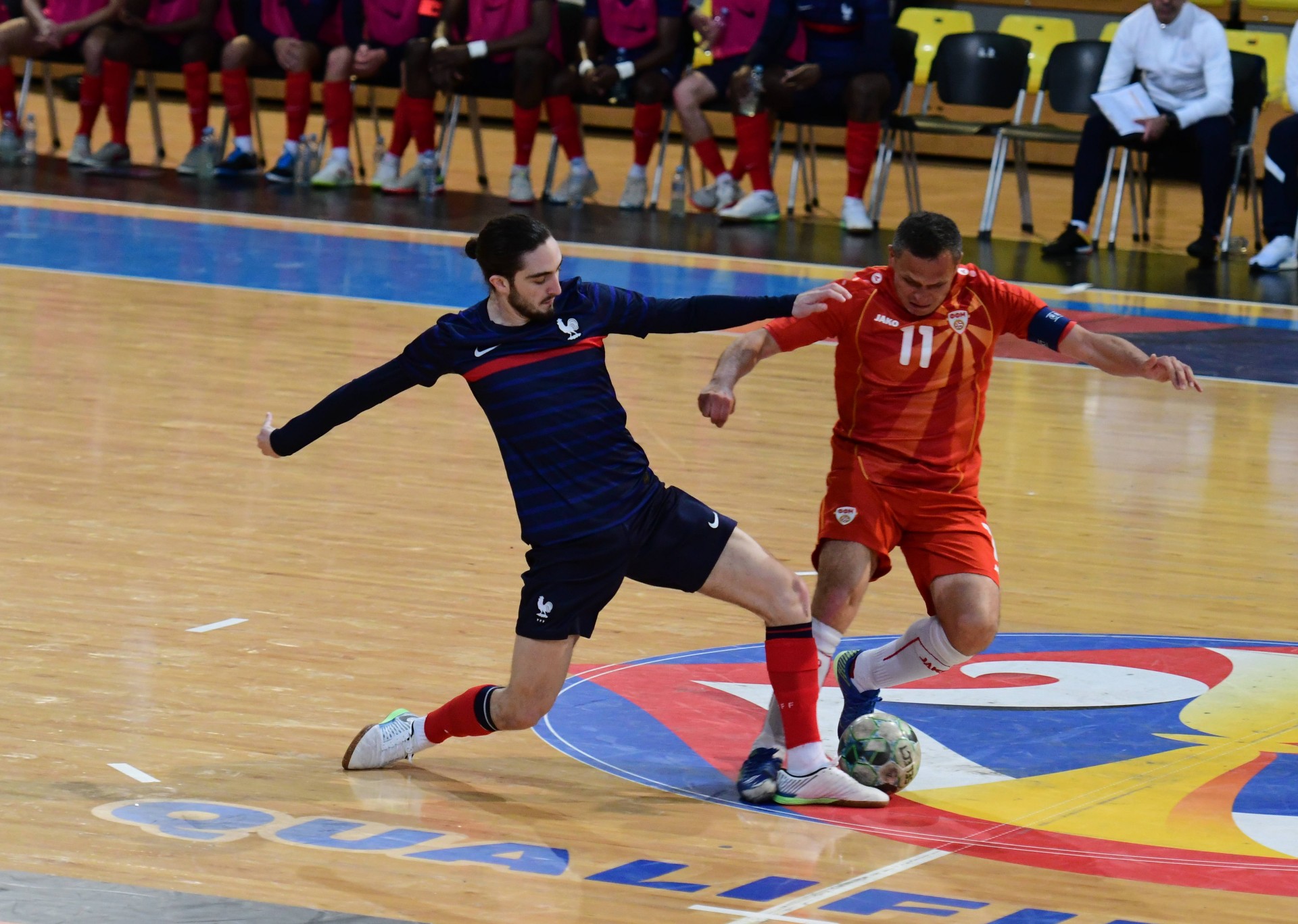 The opponent managed to take the lead with 1:0 through Paulo Basilio Pereira, Dimitar Janev managed to equalize at 1: 1. Dejan Kajstorovski scores a goal for a complete turnaround and an advantage of Macedonia of 2: 1. France equalizes 2: 2 through Theo Reynolds. The same player scores a new goal for a 3: 2 advantage.
In the continuation of the match, Paulo Basilio Pereira scored the second goal for the advantage of the opponent of 4: 2. Traore Nama increases the score to 5: 2. Ramadani Jakup reduced the score and set the final 5: 3.