Macedonia – Kosovo on 4th of June on the National Arena
Published on 20 Март, 2020 in News, News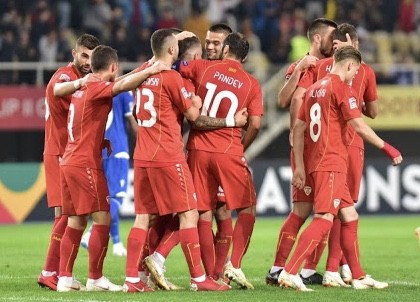 The Macedonian A National Representative Team will play the match versus Kosovo from the EURO 2021 play-offs placement on 4th of June 2020 on the National Arena Todor Proeski in Skopje.
The final will be played on 9th of June 2020 and will be hosted by the better of the duel between Georgia and Belarus, UEFA said today. The European House of Football has previously announced that it will postpone the biggest UEFA EURO 2020 national team competition due to take place in June and July this year.
Faced with the presence of coronavirus COVID - 19, the health of everyone involved in the game is a priority, as well as avoiding unnecessary pressure on the national public institutions involved in organization of the matches. The postponement will also help to complete all domestic competitions that are currently interrupted by the COVID - 19 crisis.
Decisions for playing of another UEFA competitions (clubs', national representative, men's and women's) will be made and published in a timely manner.